ASM provides financial support for student organizations. Find out more information here.
Every day students involved with ASM are fighting for student rights and making a difference. There's a place for you to make an impact too.
This unique space is run entirely by students and was created to support the needs of student organizations on campus.
Sep 19, 2017 @ 10:48am
Are you interested in composting, energy efficiency, water conversation, or recycling? Check out @UWMadison Green Fund! @SustainUW #Green https://t.co/HwMf24ad1C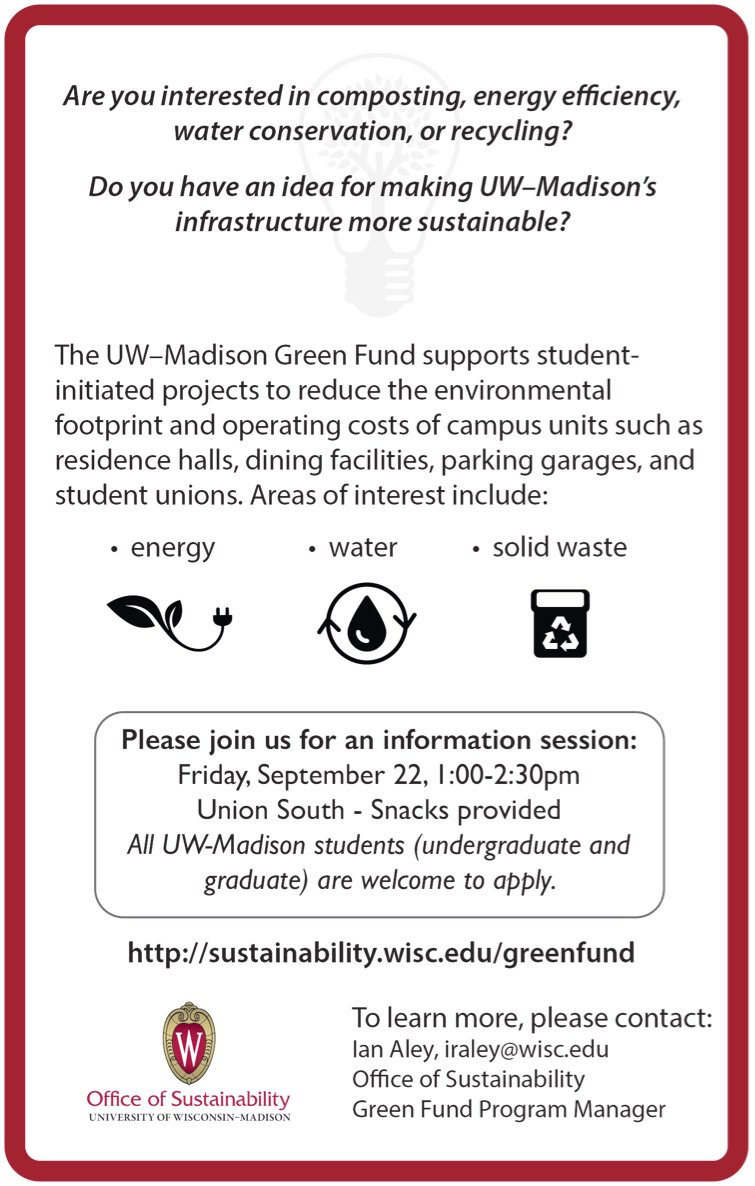 Sep 18, 2017 @ 8:22am
Equity & Inclusion (6pm) and Legislative Affairs (7pm) will hold their first committee meetings tonight in the Caucus rm - 4th floor - SAC!
Free For Students ASM Bus Pass Information
Learn More
For Media Inquiries
Learn More